【CURRENT EXHIBITION】
There is no exhibition at the moment.
【NEXT EXHIBITION】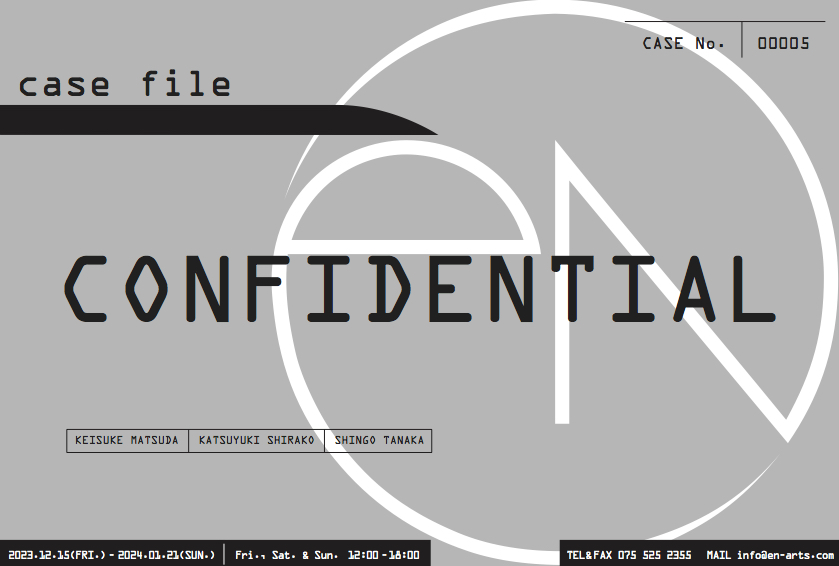 "confidential 0005"
Katsuyuki Shirako, Shingo Tanaka, Keisuke Matsuda
First Part : 2023.12.15 fri. – 2023.12.24 sun.
Second Part : 2024.01.12 fri. – 2024.01.21 sun.
※The exhibition will not be changed between the first and second part.
open on fri., sat. & sun.